Make mealtime exciting again with the delicious and unique flavors of Cultured Ghee & Valacha Seasoning! Our selection offers countless options for spicing up your favorite dishes in new and creative ways. Try out our products to explore the best flavor combinations today!
What Is Cultured Ghee & Valacha Seasoning?
Cultured Ghee in the end is a rich and nutrient-filled ghee. Full of healthy and delectable properties for health and metabolism. Valacha Seasoning is a blend of rich spices, herbs and your favorite dried add-ons(chicken, shrimp, and vegan). This flavorful seasoning has an exotic flavor profile that will take your dishes to the next level. It also contains probiotic cultures, which help to improve digestion, boost immunity and metabolism, and has a range of additional health benefits. Try out our unique blends today for an unforgettable taste sensation!
Benefits of Using This Flavorful Spice Blend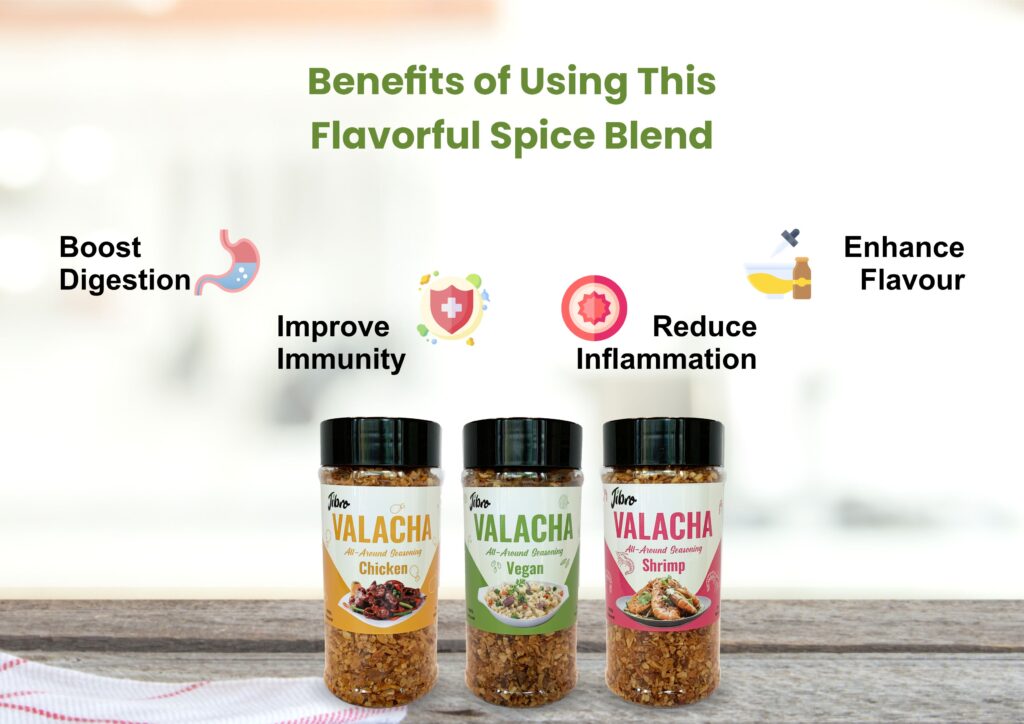 Adding Cultured Ghee & Valacha Seasoning to your dishes is an easy way to experience the health benefits of probiotics. This delicious blend of spices and probiotics helps boost digestion, improve immunity, and enhance the overall flavor of your recipes. Additionally, our unique spice blends can help reduce inflammation from chronic diseases like arthritis and diabetes-related conditions. Try Cultured Ghee & Valacha Seasoning today for a delicious and nutritious way to upgrade any dish!
How to Use Cultured Ghee & Valacha in Your Cooking
Cultured Ghee & Valacha Seasoning is easy to use and adds a unique flavor to your dishes. Simply sprinkle over cooked food for a tasty boost in flavoring. It can also be used as a dry rub for meats, vegetables, or grilled fish, or as a marinade for poultry and pork. Try stirring it into soups, stews, and sauces for extra depth of flavor, or mix it with olive oil for a flavorful salad dressing.
Where to Buy the Best Quality of Both Ingredients and Blended Spice Mixes
When it comes to finding the best quality Cultured Ghee & Valacha Seasoning, look no further than us. We source only the finest ingredients for our products and offer a range of both individual spices and spice mixes. From our single-origin Indian Ghee to our unique Valacha Spice Mixes, we guarantee you will be able to find what you need from us. With unbeatable flavor, quality, and variety, shop now for your favorite spices and spice blends!