Are you looking for a way to take your cooking to the next level? Try Valacha seasoning! With its versatile blend of herbs and spices, it can transform any shrimp, chicken, or vegan dish into a tasty masterpiece. Check out these three flavorful recipes to get started.
Shrimp Scampi with Valacha Seasoning
Shrimp scampi is a classic Italian-American dish that's usually made with butter, garlic, white wine, and lemon. With Valacha seasoning, you can give it a unique flavor and spice up any seafood meal. Start by sautéing the shrimp in olive oil and adding some chopped garlic. When they're cooked through, add the white wine and Valacha seasoning to taste. Finally, season with some freshly squeezed lemon juice for a zesty finish. Enjoy!
Lemon Chicken Breasts with Valacha
For an easy, low-fat dinner with lots of flavors, try seasoning boneless chicken breasts with Valacha and lemon. Rub the chicken with olive oil and sprinkle generously with the seasoning and some freshly cracked pepper. Place the breasts in a baking dish, top with lemon slices, and bake until cooked through. Drizzle over some more olive oil before serving to add more moisture. Enjoy!
Roasted Rainbow Veggies and Rice with Valacha Spice Mix
This vegan recipe is perfect for lunch or dinner. Start by mixing Jibro Foods Valacha Spice Mix with 1/4 cup of olive oil, 1 teaspoon of fresh lemon juice, and a pinch of sea salt. Toss this marinade with an assortment of veggies like chopped bell peppers, mushrooms, carrots, and onions. Line them up on a baking pan and add diced potatoes if desired. Roast the veg in an oven preheated to 375F for 20 minutes before adding cooked jasmine rice, tossing everything together until all the ingredients are coated in the seasoning.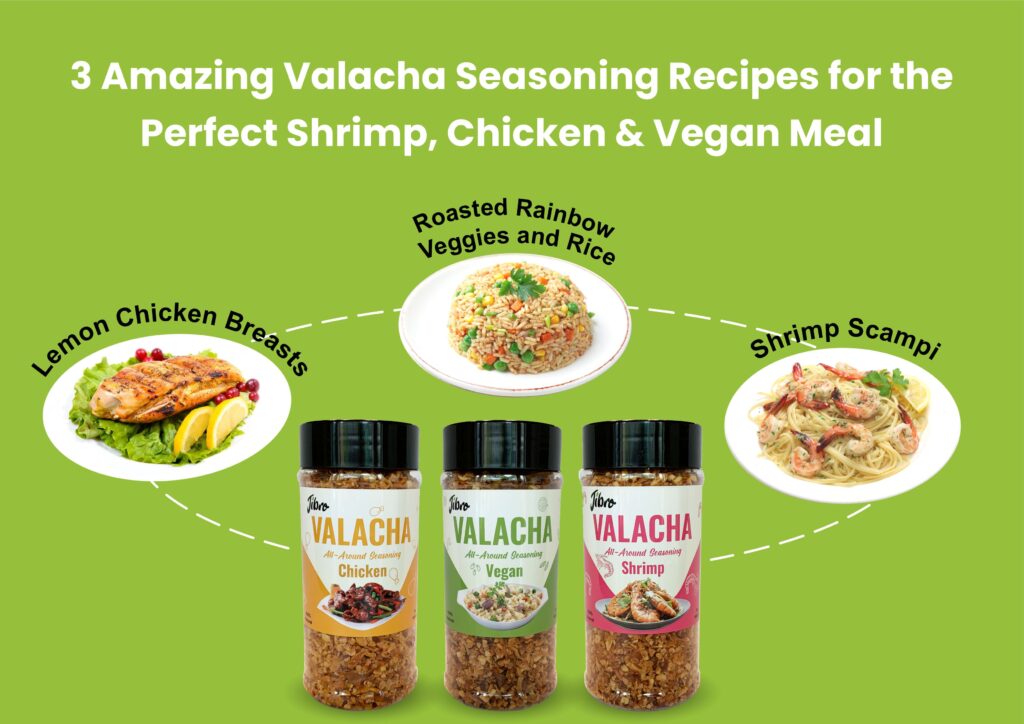 Create a Functioning Rub for Delicious Grilled Dishes
Chances are you've heard of a rub – but do you know how to make one? Start off by combining JIbro Foods Valacha Spice Mix with 1 teaspoon of paprika, 1 teaspoon of garlic powder, and 1/4 cup of olive oil. This fusion will bring out the taste in any grilled dish! Liberally apply it over chicken, shrimp, or fish and allow it to sit for at least an hour before cooking. Grill the seasoned protein to perfection and enjoy it with warm, fluffy rice for a classic dish that's packed with flavor.
Add Character and Dimension to Any Meal with a Dash of Valacha
Want to take your meals up a notch without compromising on flavor? Try adding a dash of Valacha! Combining sweet, smoky, and nutty notes, this blend of organic spices is sure to add character and depth to any dish. Use it as a rub for proteins before grilling, or as a zesty addition to salads, casseroles, and anything else you can think of! Whether you're preparing a light lunch for one or feeding the whole family, Valacha is guaranteed to bring delightful tastes and aromas to any food.